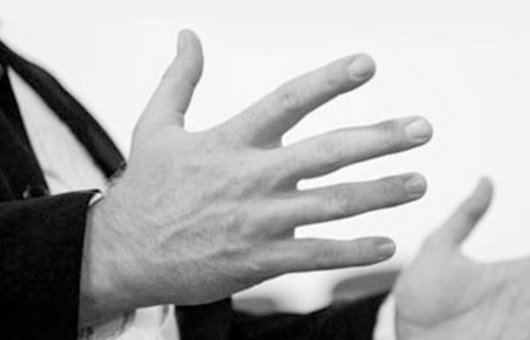 Psychodrama Event
Stanwell Tops 4 day Residential, 18 -21 October 2018
2017 Description below. We are working on 2018.
~~~~~~~~~~~~~~
Previous Course Description
One of the most powerful aspects of the psychodramatic method is that it clearly evokes a sense of an individual's capacity to transform and evolve. Once a trainee has mastered the basics of directing an enactment, 'who they are' as they direct is most often more important than 'what they do' in bringing a protagonist to a sense of their own potency. To do this, the director must be able to access their own spontaneity and hence, their capacity for transformation. As Moreno wrote, "More important than the evolution of creation is the evolution of the creator" (1949).
The core principle of the method calls on each participant to be and live in the flow of spontaneity as a director, protagonist, auxiliary, group member. Because psychodrama is a group method it involves display. Each trainee is seen, with all the dramas that this entails. Living in the flow of spontaneity calls for you to authentic, free in yourself, in adequate relationship in the here and now context. This must be experienced, and we all know when it occurs.
This psychodrama training workshop is designed to develop trainees' abilities in this area. It will involve sessions with the Neutral Mask.
The Neutral Mask is a profound tool to enhance and deepen this process. In essence, the purpose of the Neutral Mask is to take you out of your self to explore something other - things, creatures, matter, humans - so that you can return more profoundly to yourself. By covering the face the mask forces you into your body, requires that all expression come through the body. The challenge of Neutral Mask work is the internal challenge of reaching for the essence of a role, a quality, a situation. The task is not to think your way into the role but to contact the essence of the role, and to bring it to life by embodying it. The gift of the body is that it has beingness inside it. Can you accept the gift of the body and its wisdom? Can you work from the experiential centre of knowing something, rather than the cognitive centre of understanding something?
Peter Hall
studied at the Drama Action Centre with Francis Batten and Bridget Brandon, in Playback Theatre with Jonathan Fox and completed four years training in Psychodrama. He was Director of the Drama Action Centre for eight years leading classes in clown, mask, improvisation, story, spontaneity training and Playback Theatre. He has performed and taught extensively throughout Australia, as well as in New Zealand, Europe and the US. He is a writer, storyteller, and poet. His most recent publication & CD is 'Thicknesses of the Heart' (2010).

The Tops conference Centre dining room.

Spectacular surroundings, Stanwell Tops.
How to get there:
The Tops Conference Centre, Stanwell Tops, is 56 kms south of Sydney, adjacent to Royal National Park.
By Car: From Sydney, proceed south on F6 to Wollongong. Take the Helensburgh turn off, continue straight at the roundabout onto Lawrence Hargraves Dr. After 2.5km, turn right at the stone monument. Take the second street on the right and proceed to the end, turn left at Conference Centre sign. There is a map showing Boronia Lodge once you reach the buildings.
By Rail: Alight at Helensburgh. The Tops Centre shuttle bus will meet this train only on request.
Notes:
You will need to bring bed linen and towels. There is an additional charge for those who need to hire a linen pack.
All accommodation is shared. There are 13 rooms available, each with 4 beds and en suite. If you require a room to yourself there is an additional $250 surcharge. The single room offer is limited to 5 people only and must be arranged beforehand.
Car pool travel is possible from Sydney to the venue. If travelling from overseas or interstate, let us know of your time of arrival and where you are staying.
Catering: The food is largely vegetarian. Please let us know of any food allergies or requirements beforehand. This is not a request for preferences.
Dates: Thurs 18th through Sun 21th October, 2018
Starts: 9.30 am for 10.00 am start for the first session, Thurs 18th Oct
Ends: Final session ends at 4 pm Sun 21th Oct
Venue: Boronia Lodge, The Tops Conference Centre, Bendana Rd, Stanwell Tops
Cost: $1,390 Deposit $250 (transferable but non-refundable)
PLACES ARE STRICTLY LIMITED,
When
Thursday 18th October, 2018
Please be there by 9.30am for 10am start
Where
Boronia Lodge, The Tops Conference Centre
Bendana Rd
Stanwell Tops
,
NSW
Australia