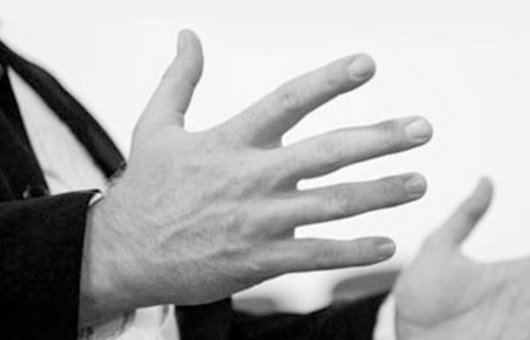 Psychodrama Event
Stanwell Tops 4 day Residential: The Dance of Lead and Follow - The Truth is in the Relationship
Event Cost:
$1390, Deposit $250 due upon acceptance
The Dance of Lead and Follow - The Truth is in the Relationship
The psychodrama method is based on the concept of co-creation. The challenge is to live in the here and now within a relational paradigm.
"… Moreno's vision was so comprehensive that, with him, one worked all the time, because life was constantly presenting itself to us. Everything was about relationships – ours to each other, extending to our near and far social atoms…"
Zerka Moreno (2006:43)
This is as true of directing psychodrama as it is in living your life. It requires role flexibility, recognising when it is time to lead and when it is time to follow. However it is not as simple as it sounds.
The task of every director is to stay with themselves and their experience, in relationship with the protagonist and the group, in the midst of the unfolding moment. From there it will be clearer what leading and following is involved so you can still move towards the purpose.
One challenge is to let go of what you think should happen while remaining alive in the face of the unknown, alert to the new moment. The new moment will arise. It always does. The second challenge is to remain in relationship to yourself as a spontaneous being. This doesn't mean performing but remaining in a progressive role especially while you still don't know what to do. And thirdly, staying in adequate relationship with others. At its heart, leadership is about improvisation while staying in relationship.
To improvise is to learn how to step onto an empty stage with nothing but a given starting point. Working together, with no pre-conceived plan, we build step by step to create something that was not there before. The improviser, like the psychodrama director, needs to be in their body in the here and now as a scene unfolds, is required to listen deeply, to co-operate with others, to say 'yes' to, and work with, what is emerging. Thinking, feeling and doing are thus engaged and embodied in a dynamic way as we step onto the stage and begin…
Session Times & Meal Times
Please arrive by 9.30am for 10am start on Thursday. The workshop finishes at 4pm on Sunday.
There are three sessions per day with a generous break at lunchtime, and a shorter session in the evenings.
Meals are at the Conference Canteen, generally Breakfast 7.30-8.30am, Lunch 12.30-1.30pm, Dinner 6.00-6.45pm.
Venue: Boronia Lodge, The Tops Conference Centre, 51 Bendana Gardens Rd, Stanwell Tops
Transport:
By train from Central Station in Sydney to Helensburgh. You will need an Opal card for travel. The best direct train from Central leaves at 8.13am, arriving at 9.06am. You will need a lift from Helensburgh to the Conference Centre at Stanwell Tops, 8 mins. Please let the organisers know if you need a lift.
If you arrive by air, take the train from either Domestic or International Airport station to Wolli Creek (2-3 stations away) and change there for Helensburgh. Opal Card needed.
By car from Sydney. Approximately 90 minutes from CBD depending on traffic.
Take the Princes Highway south towards Wollongong. It becomes the motorway M1. Turn off left to Stanwell Tops/Stanwell Park, go straight at the roundabout, staying on Lawrence Hargrave Drive for nearly 3 km, turn right at the stone monument into Stanwell Tops. Take the second right, Bendeena Gardens Rd, drive to the end and turn left into TheTops Conference Centre. Follow the signs to Boronia.
When
Thursday 17th October, 2019
Please be there by 9.30am for 10am start
Where
Boronia Lodge, The Tops Conference Centre
51 Bendana Rd
Stanwell Tops
,
NSW
Australia