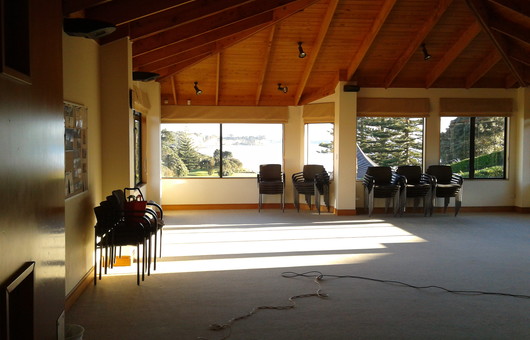 Psychodrama Event
Getting to Know My Creative Spirit - Perth
At the origin of all human action ("In the beginning ...") is creativity which we can see easily in young children who are full of energy, boisterous, noisy, playful; and also quiet, restful and tranquil. Creativity enters into our warming-up, our readiness, our preparedness; and it can get 'lost' in the multitude of options, demands, and expectations that we (and others) have of our selves. Creativity - something new or something novel - is the 'heart' of it.
Through action learning you will have the opportunity to create and to recreate.
Tea & coffee provided: Bring a light lunch to share in the garden courtyard.
Registration: 9.45am
RSVP:
Kevin Franklin kevfrank@westnet.com.au. 9271 0986
Kaye Keam kayekeam@gmail.com 9382 2883 / 0418 900312
Helen Phelan hjphelan@iinet.net.au 0407 225 116
Biography of group leader - Dr Kevin Franklin
I began my professional life first as a school teacher in 1968 until 1982 teaching social studies and geography; then science, biology and human biology. I was a Senior Teacher of Science and Biological Sciences from 1972. I resigned from teaching to complete a B.Psych at UWA during 1983. I became a PhD student in 1984 in Clinical Psychology at UTas and was awarded my doctorate in 1990. I worked as a psychologist with the CES, then four-years as lecturer in psychology at ECU until 1995. I started my second and current professional life in private practice as a Clinical Psychologist in 1996. I also trained counsellors with the Australian Institute of Professional Counsellors (1997 - 2010); finding this rehabiliative and enriching of my prior experiences as a teacher.
I also participated in group work / group counselling / Psychodrama from 1975 and this continued full-on until the end of 1983. I also began training in Psychodrama theory & practice with Dr Max Clayton at the Wasley Centre in Mount Lawley. Today, alongside Clinical Psychologist, I am a certificated Psychodramatist and T.E.P (Trainer - Educator - Practioner) with the Australian, Aotearoa, New Zealand Psychodrama Association Inc. I have been a Member & Secretary of the Executive of AANZPA and currently serving as Member of the Board of Examiners.
I have a full and satisfying private life and a wish one-day to finish a certificate in Fine Arts started at James Street Tech in about 1972! I continue to enjoy the challenge and satisfaction of writing.
Also see www.kevinfrankin.com.au
10am - 4.00pm, Registration 9:45
Where
"Warwick House"
79 Solomon Street
Fremantle
Australia