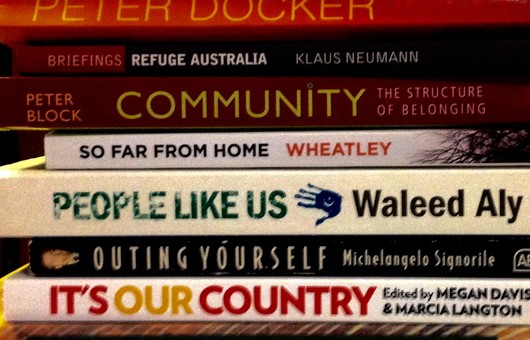 Psychodrama Event
The Complexity of Belonging
Belonging is fundamental to us as human beings. We have a strong desire to belong, to be ourselves, to be at ease and accepted in a place or community. We come to discover more of who we are through being with others. Yet belonging and not belonging are not always simple experiences.
Belonging has resonances for us personally, socially and culturally. We live in a world where families are diverse; national and cultural identities are becoming more fluid; work takes many forms; and expressions of sexuality and sexual identity are freeing up. Travel, migration, globalization, the internet and social media all connect us to many parts of the world. Yet some of these influences also create fragmentation, isolation and alienation. All these elements affect how we experience the world and our place in it.
This workshop focuses on your own belonging and your capacity to generate experiences of belonging for others. In approaching these complex areas of life, sociodrama offers a space – outside the home, workplace, public and social media – to come to grips with your experiences and concerns as a member of society and as a global citizen. A group context and active methods are used for this exploration.
There is an opportunity to 'warm up', explore your experiences, open up new perceptions, come to know what you actually think and feel, and to work out what matters to you and how you are affected by matters of belonging. There is attention to developing flexibility, taking relevant action, holding a purpose and building creative relationships with others.
You will experience and learn how sociodrama can be used to open out areas of social and cultural life for deeper consideration.
CO-LEADERS
Bev Hosking is a Trainer, Educator and Practitioner (TEP) and the Executive Director of the Wellington Psychodrama Training Institute in New Zealand. She is an experienced counsellor, group worker and supervisor. Bev has been actively pursuing new approaches for meeting with each other to develop our capacities to respond creatively to our current social, cultural and political realities. She works with active methods to promote social dialogue and is committed to bringing spontaneity and creativity to all aspects of life and work.
Jenny Hutt is a Sociodramatist, and Trainer, Educator, Practitioner (TEP). She is the Director of Training at the Melbourne Campus of Psychodrama Australia. Jenny Hutt works as an educator, trainer, coach and group facilitator. She has a keen interest in workplace and community diversity, inter-cultural learning, and race relations.
When
Saturday 24th September, 2016
Saturday and Sunday 24-25 September 10.00am - 5.30pm
Where
Northcote Town Hall
189 High Street
Northcote
Melbourne
,
VIC
3070
Australia