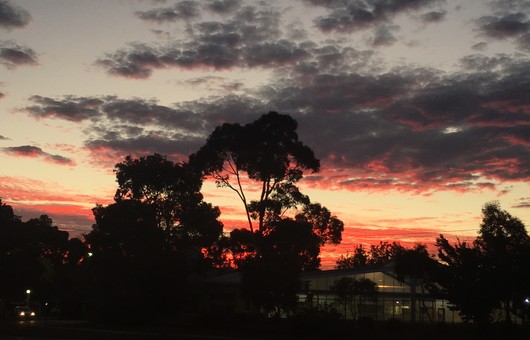 Psychodrama Event
Working with Feeling - a Training Weekend
Event Cost:
$330 payable by 17 March. Early Bird $300, if paid in full by 17 February
Working with Feeling

In this workshop participants can explore the range of meaning attributed to feelings in a variety of cultures, examine their own history in relation to feelings, and learn to work more constructively with their clients.
Psychodrama action method will be applied to the life of the group and work of individuals. Participants will have a chance to practice working with one another under supervision.

Feelings are our subjective experience of the activities of our limbic system. As such they give us an integrated readout on our perceptions and the meanings we make of them which is faster and richer than the conscious mind.

They range from subtle hunches, fleeting or nagging, through to full on passion.

We ignore them at our peril. They colour our relationships and can destroy our bodies over time.
Frequently they are not convenient. They do not obey the rules.

Learning to deal with feelings is a lifetime work. For the professional they present joy, serendipity, and a challenge.
Further Information
This program is designed for professional people who are involved in health, theatre, management, consultancies, coaching, mentoring , supervision, art, writing, teaching, human potential and creative therapies. The process will assist in the deepening of abilities to step into the shoes of others and this will contribute to the effectiveness of those who are therapists, counsellors, psychotherapists, health workers, managers, trainers and educators, actors, artists, writers and poets. Supervised practice for advanced psychodrama trainees is also an aspect of this program.
The course will consist of enactment, group participation and discussion. Participants are expected to be actively involved, in all sessions. The learning of new skills may be emotionally challenging.
New participants arrange a face to face or phone interview to connect and to determine the suitability of this course.
A certificate of attendance will be given on request and hours may be used for points towards required professional development and psychodrama certification. The training hours are recognized by Psychodrama Australia and can lead to certification as a psychodramatist, sociodramatist, role trainer or sociometrist.

Fees cover tuition and venue expenses. Lunches not included
17th-19th March 7.00-9pm; 9.30-5pm both days
Where
Pennington
17 Pennington Tce
Pennington
,
SA
5013
Australia