Staff
The current training staff of Psychodrama Australia campuses are as follows.
Perth
Perth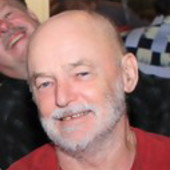 Campus Director of Training (Perth)
Dr Kevin Franklin is a Clinical Psychologist in The Art of Science, his private practice since 1996. He is a Psychodramatist, Trainer-Educator-Practitioner and Director of Training with the Perth Campus of Psychodrama Australia, and a Member & Thesis Registrar of the Board of Examiners of AANZPA. I wish that I could have written such a philosophically astute sentence as did Constantin Stanislavski – theatre theorist and creator of method acting – when he wrote: Learn to love the role in yourself, not yourself in the role.
Adelaide
Adelaide
Dr Tony Densley Psychodramatist, Trainer, Educator, Practitioner in Training (TEPIT). Tony lectures at the University of South Australia and leads training in action methods, super vision and self development groups in Adelaide. He is on the teaching staff of the Action Method Centre of South Australia.
Margie Abbott is a Trainer, Educator and Practitioner in training. She is a sociometrist practitioner applying psychodrama in the work she does with individuals, and organizations. Margie's work includes leadership training, mentoring, retreats and facilitation of groups.
Annette is a psychotherapist and consultant in private practice and is a psychodrama trainer with 30 years of experience. Currently she is a psychodrama trainer with the Adelaide and Sydney Campuses and conducts supervision and psychodrama training in the ACT.