Staff
The current training staff of Psychodrama Australia campuses are as follows.
Perth
Perth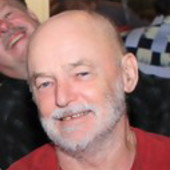 Campus Director of Training (Perth)
Dr Kevin Franklin is a Clinical Psychologist in The Art of Science, his private practice since 1996. He is a Psychodramatist, Trainer-Educator-Practitioner and Director of Training with the Perth Campus of Psychodrama Australia, and a Member & Thesis Registrar of the Board of Examiners of AANZPA. I wish that I could have written such a philosophically astute sentence as did Constantin Stanislavski – theatre theorist and creator of method acting – when he wrote: Learn to love the role in yourself, not yourself in the role.